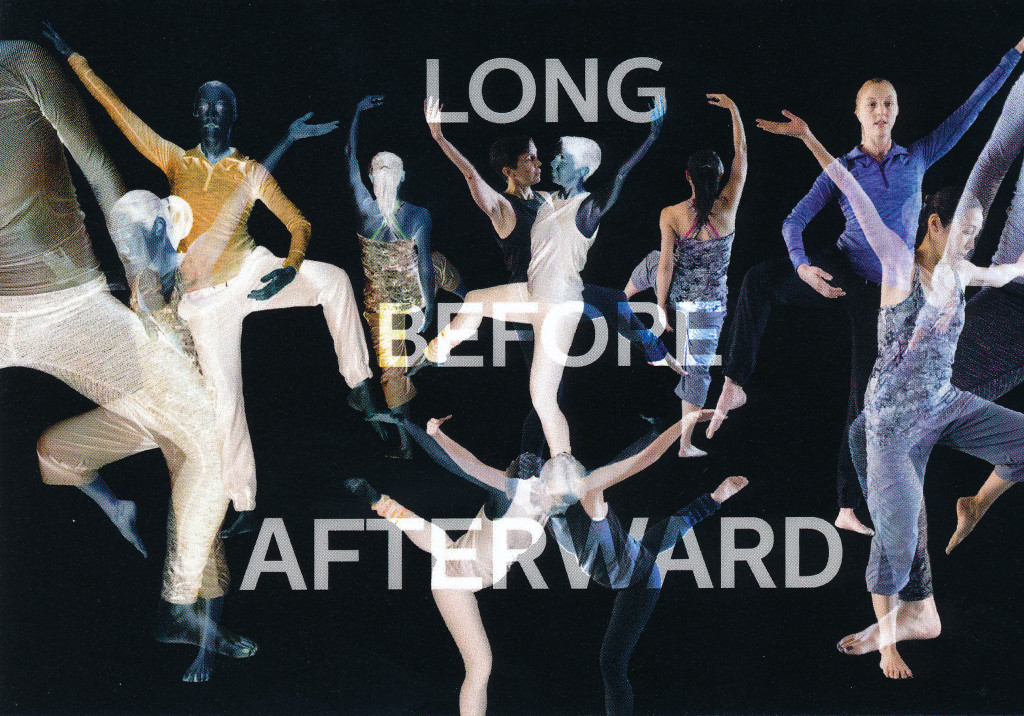 Postcard by Joshua Berger
ABOUT LONG BEFORE AFTERWARD:
I began working on a new dance in 2010 and in the winter of 2013 began working with dancers on what has become the evening length quintet Long Before Afterward that will premiere in New York City, February 2016.
Graham Center of Contemporary Dance
55 Bethune Street, (at Washington)
New York, NY 10014
February, 19-20. 8 PM Curtain
February, 21. 8:15PM Curtain
General Admission: $20
Elderly and disabled: $15
Children 12 or under: free
Tickets at the door
Reservations
More information at 212-388-9563
I hope to give to audiences what making this dance has given to me, a revelation that matters.
Choreographer: Susan Vencl
susan@vencldance.org
_______________________________________________________________________
MORE ABOUT LONG BEFORE AFTERWARD
1. Dancers: Jessica Ames, Tomomi Imai, Jessica Ruddock, Erin Pellecchia, Cristina Ramos
2. Long Before Afterward explores the present moment, the now, not as the point where the past and future intersect, but as a module of experience, a space of time that can be penetrated by elements from the past or the future creating an expanded present. As the piece progresses the now expands and contracts and expands. My hope is to enable the viewer to experience in an extraordinarily expanded moment, the whole dance…as a question.
3. Composer: Arlene Sierra
www.arlenesierra.com/contact.html
Arlene, an acclaimed contemporary classical composer, has provided All of the music for this 2016 Vencl Dance production. Born in Miami to a family of New Yorkers she is currently based in London.
The concert opens with her Avian Mirrors performed live by violinist Jesse Mills and cellist Raman Ramakrishnan with the music making itself as the sole visual element.
This is followed by the premiere of my 50 minute quintet Long Before Afterward danced to a recorded suite of Arlene's music: Cicada I, Cicada II, Birds and Insects Book I, Surrounded Ground.
A critical dimension of Long Before Afterward is the unpredictability in the unfolding relationship between its two primary but independent components, the auditory and the visual.
4. Lighting Designer: Cecilia Durbin